Day Trip - Spruce Run Reservoir
Clinton, United States




Language
Overview
Surrounded by the rolling hills of Hunterdon County, Spruce Run Recreation Area is popular with picnickers, swimmers, fishermen, boaters and campers. The reservoir was one of the first water supply facilities to be constructed and operated by the state and covers 1,290 acres with 15 miles of shoreline for recreation. Spruce Run is the third largest reservoir in the state after Round Valley and Wanaque reservoirs.
Itinerary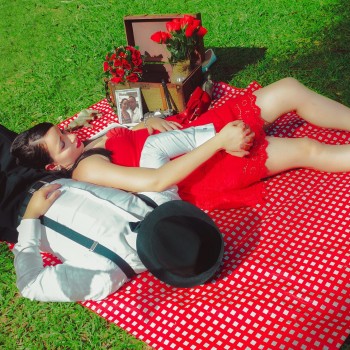 Day Activities
For Kids:
Bubbles—A perfect activity for younger picnic guests, this fun entertainment option includes a baby pool filled with bubble juice and plenty of assorted wands.
Captain Picnic Bingo Show—Keep young guests (and guests that are young at heart) entertained with this animated entertainer. Captain Picnic brings great music, games, laughter and plenty of fun to any picnic or outdoor event.
Moon Bounce—Kids will be entertained for hours as they jump, bounce, flip and play in an inflatable play place. Special note: Other inflatables such as obstacle courses will also keep your kiddos occupied and having a blast.
Family Fun in the Sun
Perfect for picnics and outdoor events that encompass multiple age groups, these picnic games and activities will create memories to last a lifetime.
Airbrush Tattoos—These non-permanent tattoos will let people of all ages get creative. With a large assortment of designs from which to choose, the only difficult thing your guests will have to endure is selecting what image they want and where they want it stenciled.
Bubble Soccer—Participants suit up in giant bubbles and play soccer matches against each other. It's a fun and safe way to revert back to your childhood for some active, hilarious fun!
Carnival Booths—Who doesn't enjoy carnival-style games, colorful carnival booths, prizes and fun? Games like balloon darts, ring toss, milk bottle toss and more will keep your guests laughing and happy the whole event through.
Frisbee Spin Art—Art that doubles as entertainment and triples as a keepsake, making a painted Frisbee with drip paint creates one-of-a-kind designs your guests will want to keep forever.
Hula Hoop Contest—Who can keep the hoop spinning the longest? The champion gets a prize.
Lawn Games—All of the classics should be present at your outdoor event or picnic, and by classics we mean any of these: bocce ball, corn hole, ladder ball or other crowd favorites.
Three-Legged Race—An oldie but a goodie, your guests will have tons of fun as they pair up and race together. Try to pair people by similar heights to make the game easier, or by different heights to keep things interesting.
Water Balloon Toss—Guests form teams of twos and stand in two lines facing each other. Each successful toss of the water balloon earns a step back to make the distance greater, and the last team still tossing gets a prize. Just be sure that participants don't mind getting their clothes a little wet!
Watermelon Eating Contest—Guests of all ages will love this fun and timeless competition. Line them up at a table, put bibs on them and keep plenty of towels nearby, because this picnic activity is going to be messy and fun.
Downnload Broucher
Policies
Maiasura Standard Cancellation Policy
Maiasura Standard Refund/Rescheduling Policy
Maiasura Standard Booking Confirmation Policy
Maiasura Standard Terms & Conditions Policy
Customer Reviews
Not able to tell you how happy I am with Maiasura. Thank you for making it painless.
I don't know what else to say. It's really wonderful. Maiasura is the most valuable.