Full-Day Guatape tour from Medellín - Pueblo de Zocalos Tour
Medellin, Colombia




Language
Overview
Guatapé is an Andean resort town in northwest Colombia, east of Medellín. It's known for its houses decorated with colorful bas-reliefs. It sits by the vast, man-made Peñol-Guatapé Reservoir, a busy water-sports center. Piedra del Peñol, a giant granite rock southwest of town, has hundreds of steps to the top, where there are sweeping views. The nearby Merial Stone is a giant rock with an overhang.
Climb the 742 steps to the top of the Piedra del Penol and visit the historical and charming pueblo of Guatape. Professional tour guides accompany you throughout the day during this 10- to 12-hour tour. This is the one tour you do not want to miss during your visit to Medellin, Colombia. (The entrance to climb to the top of the "Piedra" is 20.000 COP and not included in the price of the tour. You pay the fee directly at the entrance to the Piedra).
Itinerary
Use the selector below to choose a date that works best for you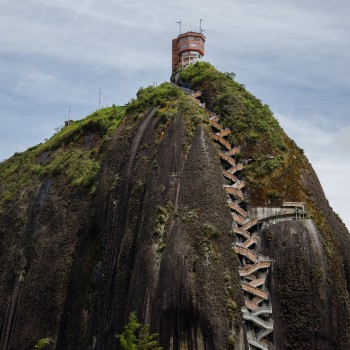 Day 1: Piedra Del Penol
Meet at the designated meeting point in the center of Medellin early in the morning. We will travel directly to the famous Penol Rock.
Downnload Broucher
What's Included?
Professional guide
Trip to Guatape
Professional guide
Trip to Guatape
Hotel pickup and drop-off
Entrance to climb to the Piedra Peñon is not included $20.000 COP
Hotel pickup and drop-off
Entrance to climb to the Piedra Peñon is not included $20.000 COP
Trip to Guatape
Lunch
Lake tour
Pickups/Departures
Cl. 9 #43a-38, Medellín, Antioquia, Colombia, At Parque del Poblado, 9th street side. The tour departs at 8am from this meeting point.
Returns to the original departure point
Policies
Standard cancellation policy
Standard refund/rescheduling policy
Standard confirmation policy
Standard terms & conditions policy
Customer Reviews
Not able to tell you how happy I am with Maiasura. Thank you for making it painless.
I don't know what else to say. It's really wonderful. Maiasura is the most valuable.